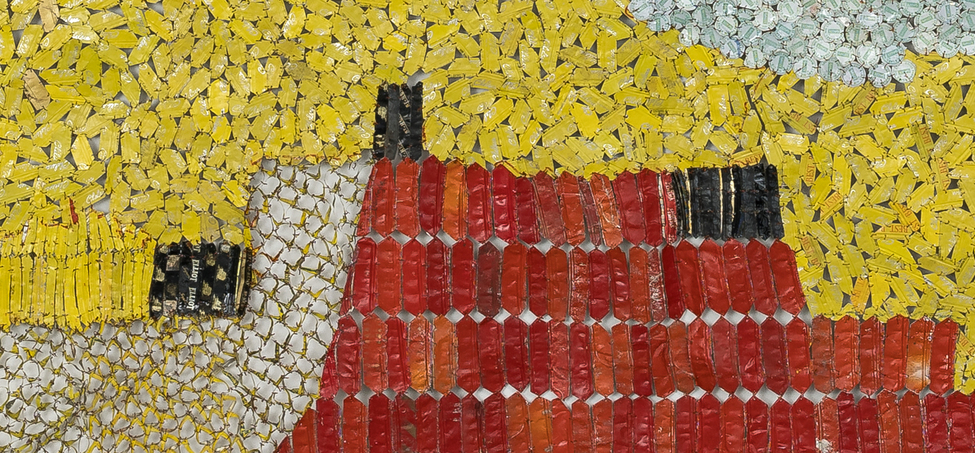 El Anatsui (b. 1944, Ghana) is an internationally acclaimed artist who transforms simple materials into complex assemblages that create distinctive visual impact. Anatsui uses resources typically discarded such as liquor bottle caps and cassava graters to create sculptures that defy categorisation. Anatsui's use of these materials reflects his interest in reuse, transformation, and an intrinsic desire to connect to his continent while transcending the limitations of place. His work interrogates the history of colonialism and draws connections between consumption, waste and the environment. But at the core of Anatsui's work is his unique formal language that distinguishes his practice.
Anatsui is well-known for large scale sculptures composed of thousands of folded and crumpled pieces of metal sourced from local alcohol recycling stations and bound together with copper wire. These intricate works, which can grow to be massive in scale, are both luminous and weighty, meticulously fabricated yet malleable. He leaves the installations open and encourages the works to take different forms every time they are installed.
In 2015, Anatsui was awarded the Golden Lion for Lifetime Achievement, the Venice Biennale's highest honour. Anatsui's solo exhibition Gravity and Grace: Monumental Works by El Anatsui, was organized by the Akron Art Museum, Akron, Ohio (2012), and travelled to the Brooklyn Museum, New York and the Des Moines Art Center, Iowa (2013); then to the Bass Museum of Art in Miami, Florida (2014); and concluded at the Museum of Contemporary Art in San Diego, California (2015). In 2019, El Anatsui: Triumphant Scale, a major career survey curated by Okwui Enwezor, opened at Haus der Kunst and travelled to Mathaf: Arab Museum of Modern Art in Doha, Kunstmuseum Bern and Guggenheim Bilbao in 2020.
Anatsui currently lives and works between Ghana and Nigeria. 
Download full CV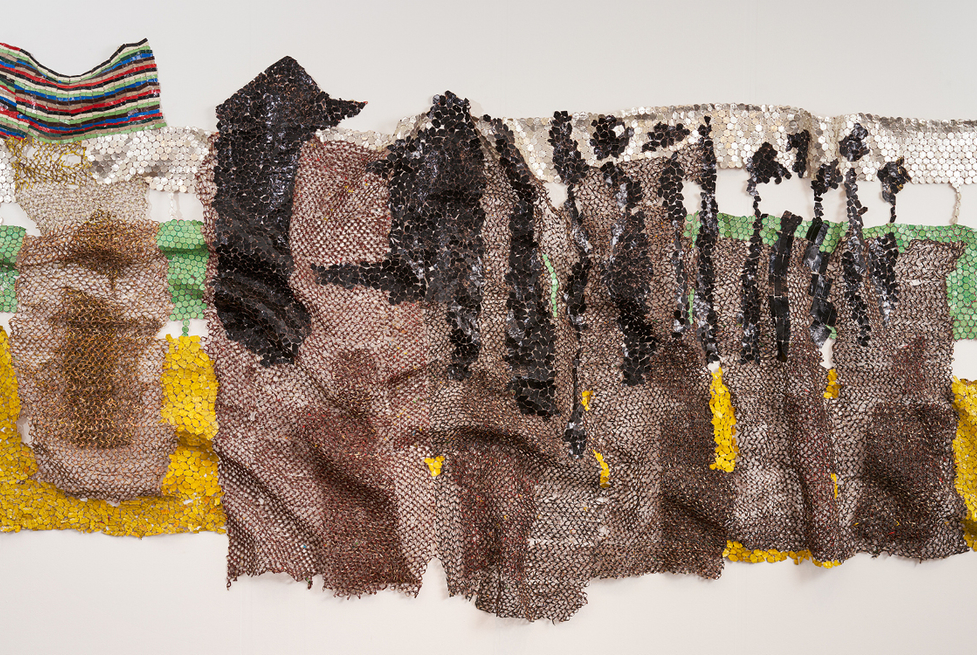 London's Frieze fairs opened in characteristic style this week, with VIP visitors ranging from actress Florence Pugh to the UK's former chancellor of the exchequer George Osborne (now chair of the ...