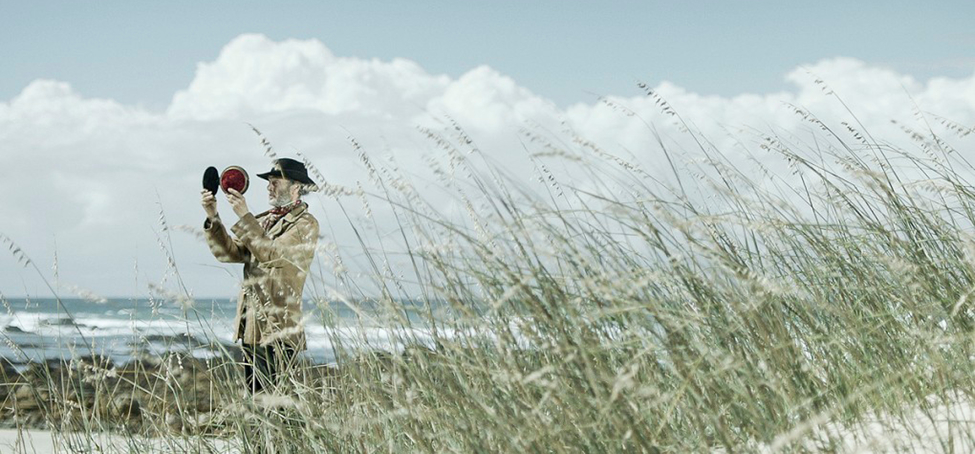 Mikhael Subotzky (b. 1981, Cape Town) is a Johannesburg based artist whose film, video and photographic works are concerned with the structures of narrative and representation, as well as the relationship between social storytelling and the formal contingencies of image making.
Subotzky's first body of photographic work, Die Vier Hoeke (The Four Corners), was an in-depth study of the South African penal system. Umjiegwana (The Outside) and Beaufort West extended this investigation to the relationship between everyday life in post-apartheid South Africa and the historical, spatial, and institutional structures of control. Beaufort West (Chris Boot, 2008) was Subotzky's first monograph and the series was included in the exhibition New Photography 2008: Josephine Meckseper and Mikhael Subotzky at the Museum of Modern Art (New York, 2008).
The exhibition Retinal Shift was produced by Subotzky on the occasion of the Standard Bank Young Artist Award 2012 and toured South Africa's major museums. Retinal Shift includes two large photographic and video installations that critically engage with the artist's own ambivalence towards the processes of representation and image construction. Retinal Shift (Steidl, 2012) was published to accompany the exhibition.
Retinal Shift also includes Subotzky's first major film installation, Moses and Griffiths 2012, which uses four screens to narrate the contrasting and conflicting institutional and personal histories of two seventy-year-old tour guides in the small South African town of Grahamstown. Moses and Griffiths has subsequently been exhibited at Palais de Tokyo (Paris, 2013) Yale Art Gallery (New Haven, 2014) and Art Unlimited (Basel, 2014).
A third monograph, Ponte City (Steidl, 2014) is the product of a six-year collaboration with the British artist Patrick Waterhouse. This project focuses a single 54-story building that dominates the Johannesburg skyline. The building is cast as the central character in a myriad of interweaving narratives that, through photographs, commissioned texts, historical documents, and urban myths, chart the convoluted histories of both the building and Johannesburg itself. The Ponte City exhibition, which consists of a single installation of thousands of photographs and documents, has been exhibited at the Scottish National Portrait Gallery (Edinburgh, 2014), FoMU (Antwerp, 2014) and Le Bal (Paris, 2014). Excerpts from the series have been shown at the Liverpool (2012) and Lubumbashi (2013) Biennales, as well as the South African National Gallery (Cape Town, 2010). Ponte City has won the 2015 Deutsche Borse Photography Prize.
Show 'n Tell was initiated while on residency at the Musée MAC/VAL (Paris, 2013). This body of work looks to the relationship between images, the various instruments of their construction, and both the politics and physiology of their reception. Pixel Interface, a multi-component video installation from this body of work was included in All The World's Futures, the main exhibition curated by Okwui Enwezor at the 56th Venice Biennale. WYE, Subotzky's first fictional film installation, was commissioned by the Sherman Contemporary Art Foundation (Sydney) and premiered there in March 2016. Yellow Bile (or Work in Progress), his first exhibition of paintings and performance, took place at Maitland Institute in September 2017.
Subotzky's work is collected widely by international institutions, including the Museum of Modern Art (New York), Solomon R Guggenheim Museum (New York), the National Gallery of Art (Washington), Tate (London), Centre Pompidou (Paris), the San Francisco Museum of Modern Art and the South African National Gallery, among others.
Download full CV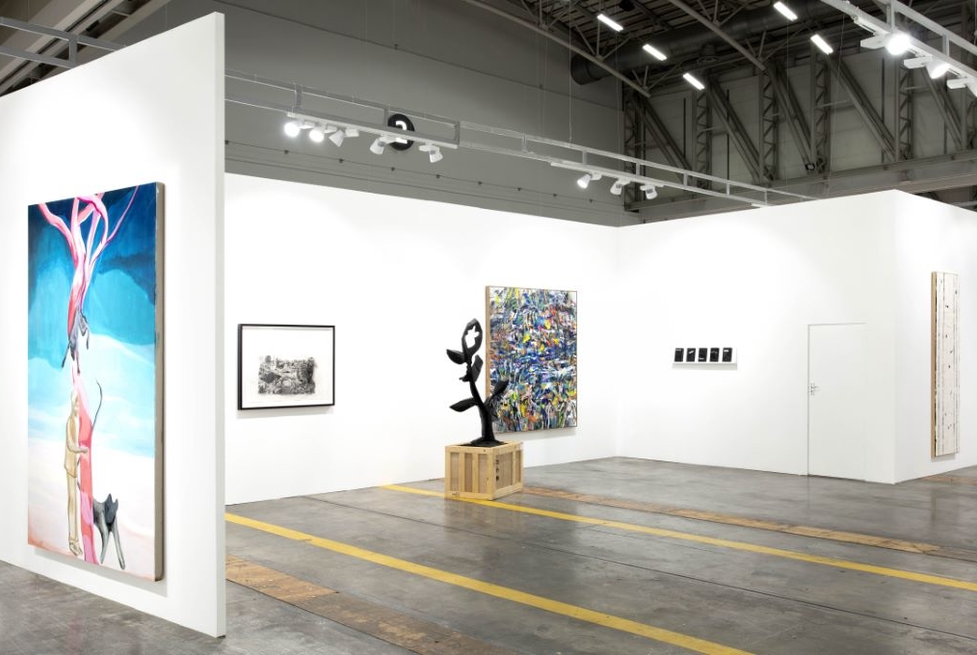 Cape Town Gallery - Greenpoint
16 February - 19 June 2022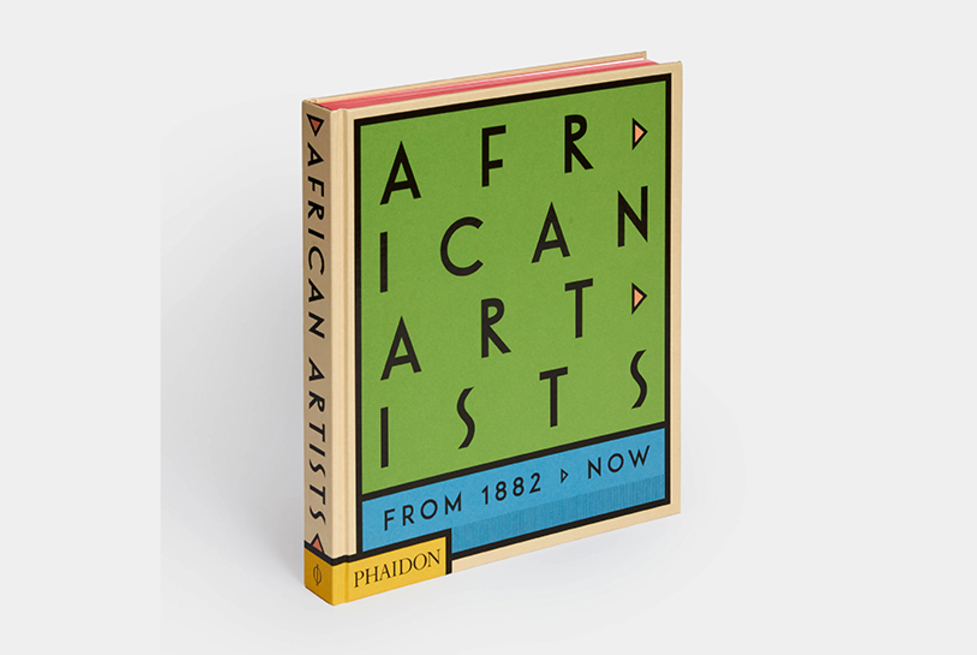 Phaidon has launched an A-Z survey of the work of over 300 modern and contemporary artists born or based in Africa on 17 October. The publication features Goodman Gallery artists ruby onyinyechi am...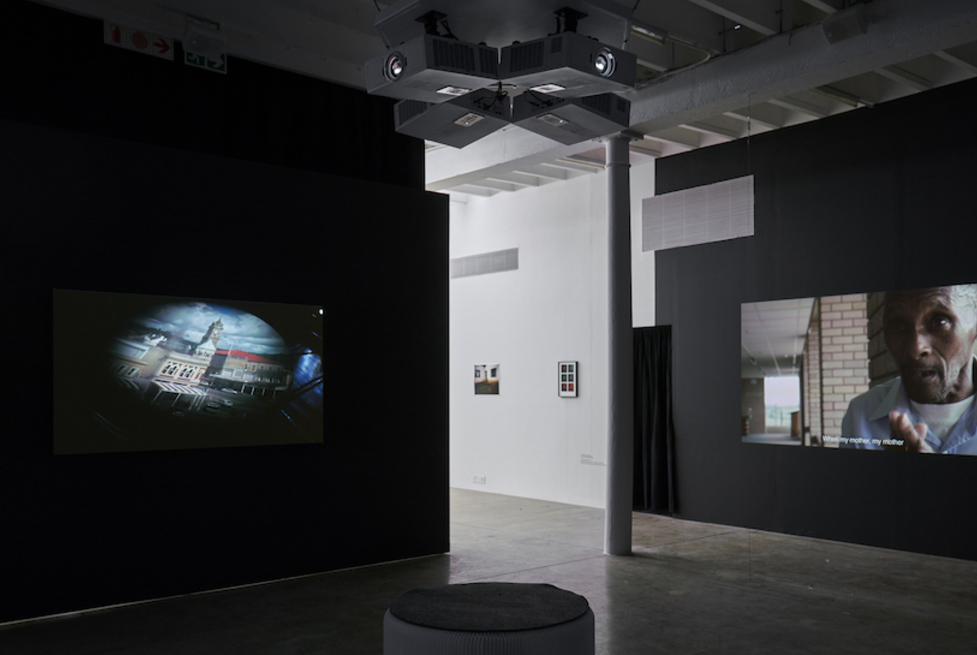 Tell It to the Mountains is an exhibition by Lindokuhle Sobekwa and Mikhael Subotzky in A4's gallery. Postponed by a fire that damaged A4's gallery in December 2020, Tell It to the Mountains also m...