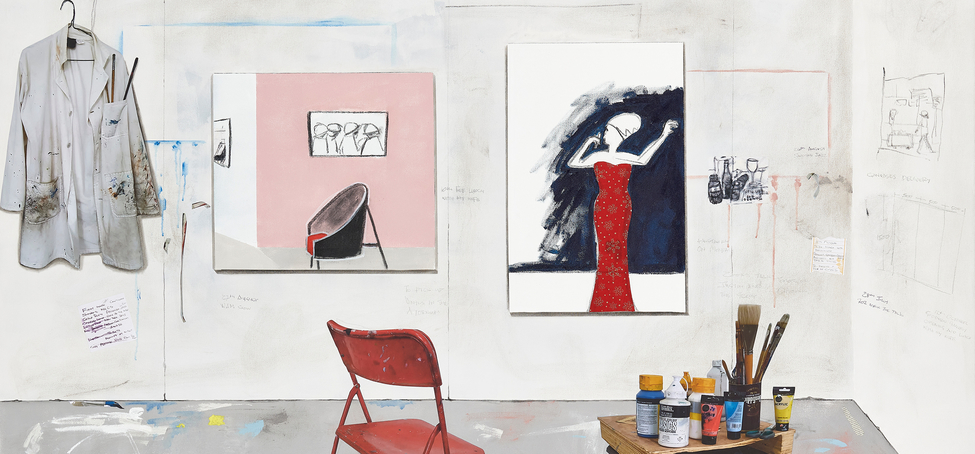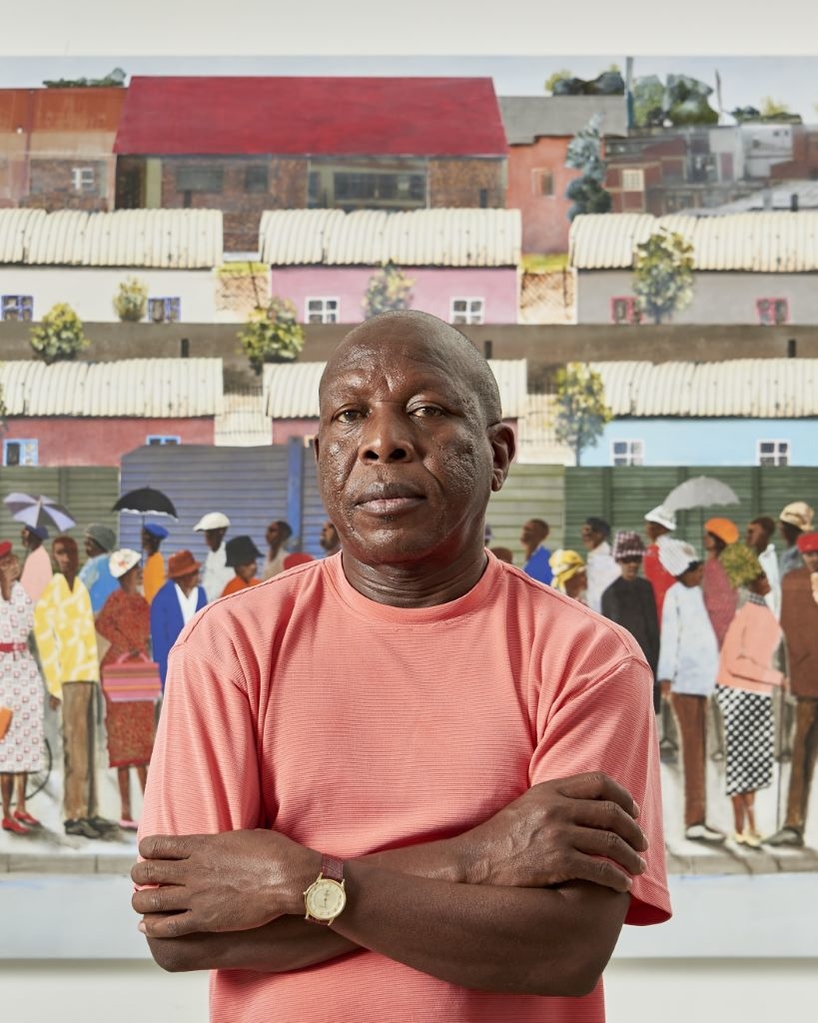 Sam Nhlengethwa was born in the black township community of Payneville near Springs (a satellite mining town east of Johannesburg), in 1955 and grew up in Ratanda location in nearby Heidelberg. In the 1980s, he moved to Johannesburg where he honed his practice at the renowned Johannesburg Art Foundation under its founder Bill Ainslie.
Nhlengethwa is one of the founders of the legendary Bag Factory in Newtown, in the heart of the city, where he used to share studio space with fellow greats of this pioneering generation of South African artists, such as David Koloane and Pat Mautloa.
Despite Nhlengethwa's pioneering role in South Africa art, his work has received rare visibility in London. A major survey exhibition, titled Life, Jazz and Lots of Other Things, was hosted by SCAD Museum of Art in Savannah, Georgia in 2014, which was then co-hosted in Atlanta by SCAD and the Carter Center.
Other notable exhibitions and accolades in South Africa and around the world include: in 1994 – the year South Africa held its first democratic elections – Nhlengethwa was awarded the prestigious Standard Bank Young Artist of the Year award; in 1995, his work was included in the Whitechapel Gallery's Seven Stories About Modern Art in Africa in London; in 2000, he participated in a two-man show at Seippel Art Gallery in Cologne.
Other significant international group exhibitions include Constructions: Contemporary Art from South Africa at Museu de Arte Contemporanea de Niteroi at in Brazil in 2011, Beyond Borders: Global Africa at the University of Michigan Museum of Art in 2018.
Nhlengethwa's work has featured on a number of international biennales: in 2003, his work was included in the 8th Havana Biennale, Southern African Stories: A Print Collection, the 12th International Cairo Biennale in 2010, the 2013 Venice Biennale as part of the South African pavilion, titled Imaginary Fact: Contemporary South African Art and the Archive, and in the 6th Beijing Biennale in 2015.
Nhlengethwa's practice features in important arts publications, such as Phaidon's The 20th Century Art Book (2001).
Download full CV
Inside Sam Nhlengethwa's Johannesburg home studio, where jazz has infused the artist's practice for decades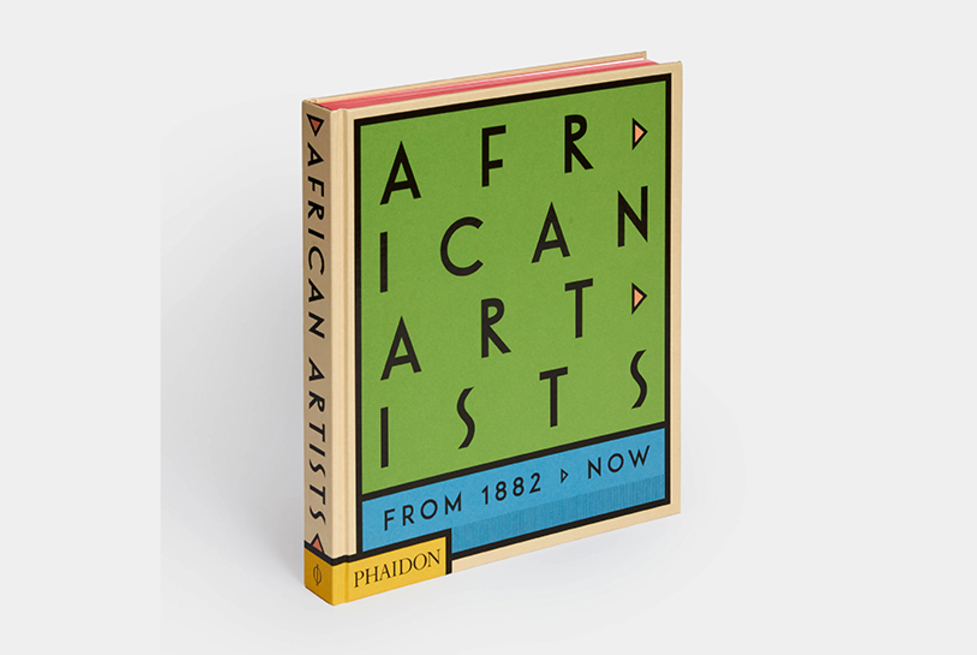 Phaidon has launched an A-Z survey of the work of over 300 modern and contemporary artists born or based in Africa on 17 October. The publication features Goodman Gallery artists ruby onyinyechi am...