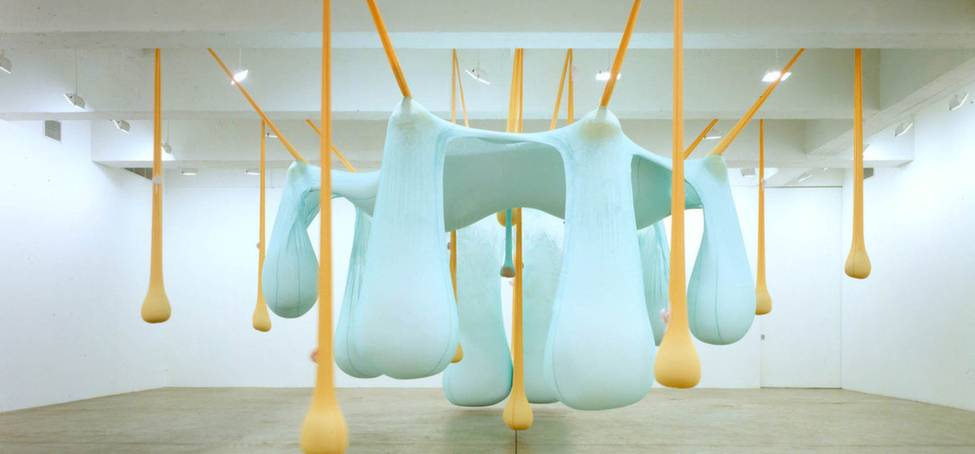 Ernesto Neto (b. 1964, Rio de Janeiro) explores constructions of social space and the natural world by inviting physical interaction and sensory experience. Drawing from Biomorphism and minimalist sculpture, along with Neo-concretism and other Brazilian vanguard movements of the 1960s & 70s, the artist both references and incorporates organic shapes and materials – spices, sand and shells among them—that engage all five senses, producing a new type of sensory perception that renegotiates boundaries between artwork and viewer, the organic and manmade, the natural, spiritual and social worlds.
Neto's work has been the subject of major museum exhibitions worldwide. In 2011, Museo de Arte Contemporáneo de Monterrey in Mexico opened the artist's first survey exhibition, La lengua de ernesto: retrospectiva 1987-2011, which travelled to Antiguo Colegio de San Ildefonso in Mexico City in 2013. The artist also presented important solo exhibitions at the Nasher Sculpture Center in Dallas (2012), Faena Arts Center in Buenos Aires, which traveled to Estação Leopoldina in Rio de Janeiro (2011-2012), Hayward Gallery, Southbank Centre in London (2010) Museum of Modern Art in New York (2010); Astrup Fearnley Museum of Modern Art in Oslo (2010), Sao Paulo Museum of Modern Art (2010), Museo d'Arte Contemporanea Roma in Italy (2008), Museum of Contemporary Art, Sydney, Australia (2002), and the Hirshhorn Museum and Sculpture Garden in Washington, D.C. (2002), among others.
In 2001 Neto represented Brazil at the 49th Venice Biennale, and in 2017 Neto was prominently featured in Vive Arte Viva at the 57th Venice Biennale curated by Christine Macel. Neto's work has also been featured in numerous group exhibitions and biennials, most recently the 14th Biennale de Lyon, curated by Emma Lavigne (2017), Manifesta 7 (2015), along with 2017 group shows at Guggenheim Bilbao, Albright Knox Art Gallery, Centre Pompidou-Metz, and a permanent installation at the Museum of Contemporary Art, Chicago. In 2018, a large installation GaiaMotherTree was shown at the Zurich train station, in collaboration with Fondation Beyeler, with  a month-long corresponding public and education program that took place inside the work.
Neto's work is extremely well represented in international museum collections, including those of the Museum of Modern Art in New York, Tate Gallery in London, Solomon R. Guggenheim Museum in New York, Carnegie Museum of Art in Pittsburgh, Museum Boijmans van Beuningen in Rotterdam, Centre Pompidou in Paris, Hara Museum in Tokyo, Contemporary Art Center of Inhotim in Brazil, Hirshhorn Museum and Sculpture Garden in Washington, D.C., Milwaukee Art Museum, Museum of Contemporary Art, Los Angeles, among many others.
Neto studied at Rio de Janeiro's Escola de artes visuais do Parque Lage in 1994 and in 1997, and also attended the Sao Paulo Museum of Modern Art from 1994 to 1996.
Neto lives and work in Brazil
Download full CV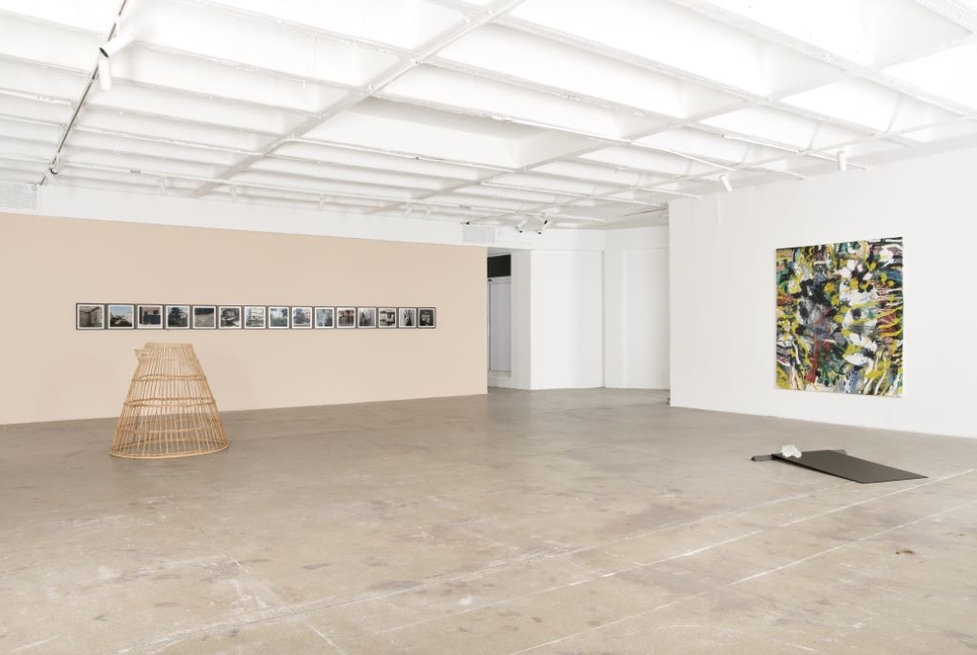 23 January - 06 March 2021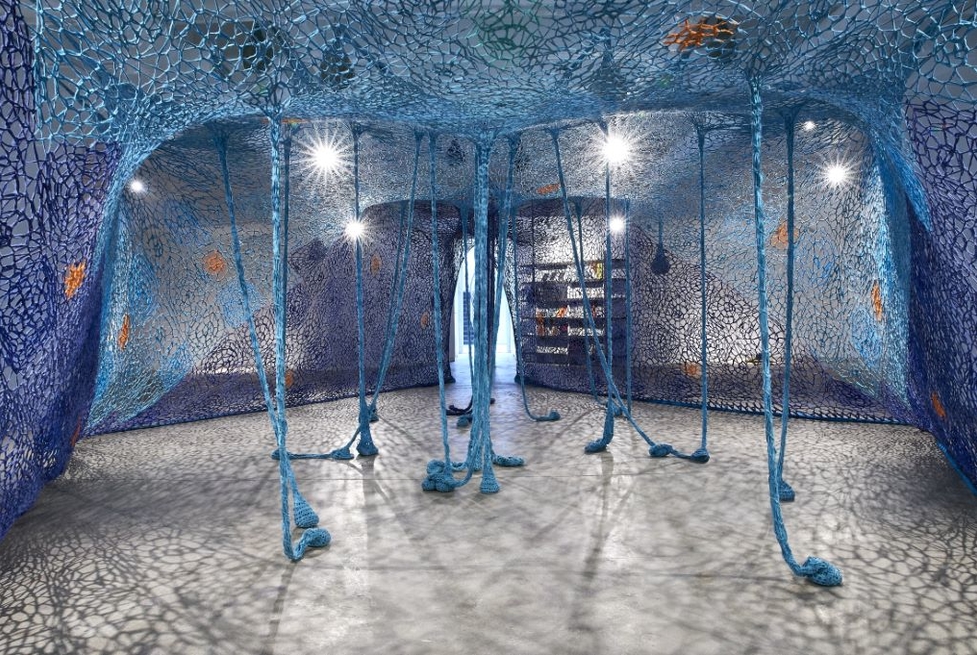 24 November - 19 January 2019